Our goal is to help you safely navigate the waters to home ownership.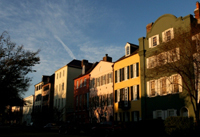 Founded in 1993, ABC Realty, Inc. is a full service real estate company that specializes in 1% listing fees to help sellers save money.
The firm is owned by Elena Jerige broker-in-charge, US citizen and former Saint-Petersburg, Russia resident.
THE 1% SOLUTION!
As a Buyer of residential real estate (home or land) Elena receives her commission from the Seller and charges 1%. The balance of the commission, usually up to 2% , is REBATED directly to you, the Buyer. It is that simple, no fine print.
New Listing
---